Gain visibility and security of your medical devices with a cybersecurity platform dedicated to healthcare
The Ivanti Neurons for Healthcare platform protects your medical devices from cyber-attacks to ensure patient safety, data confidentiality and service availability for your users.
Request a personalised demo to find out how to:
Use passive discovery to detect and classify all connected medical devices.

Analyse device usage, monitor risks and search for any anomalies in your device behaviour.

Assess and manage risks, report threats, and reconcile device information across data sources.
A single source of truth for all your connected medical devices.
The Ivanti Neurons for Healthcare platform delivers a complete picture of IT across your organisation to ensure that your assets, including laptops, computers and medical IoT devices, are discovered, managed, secured and serviced.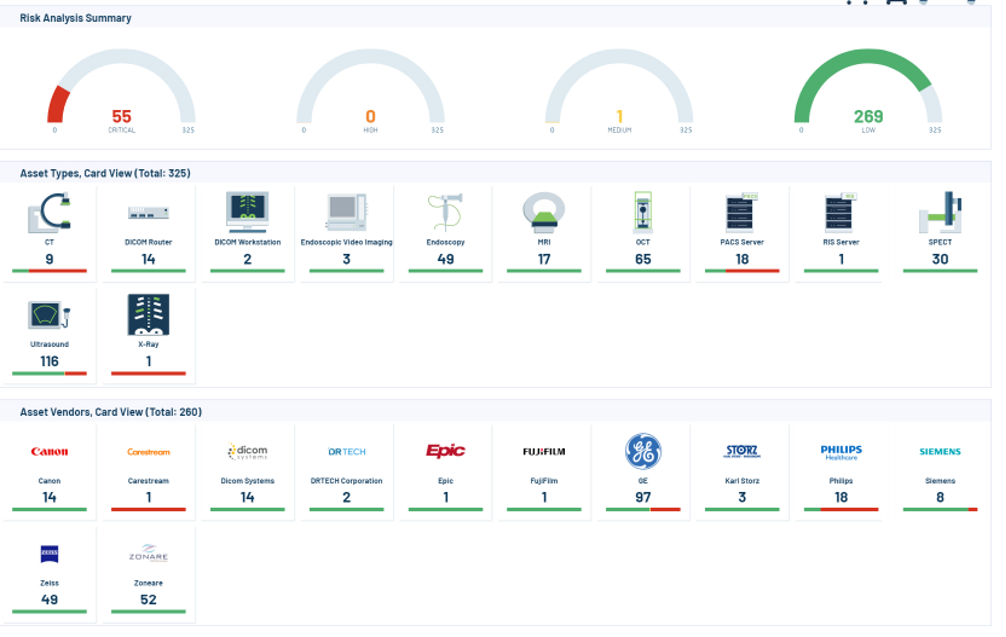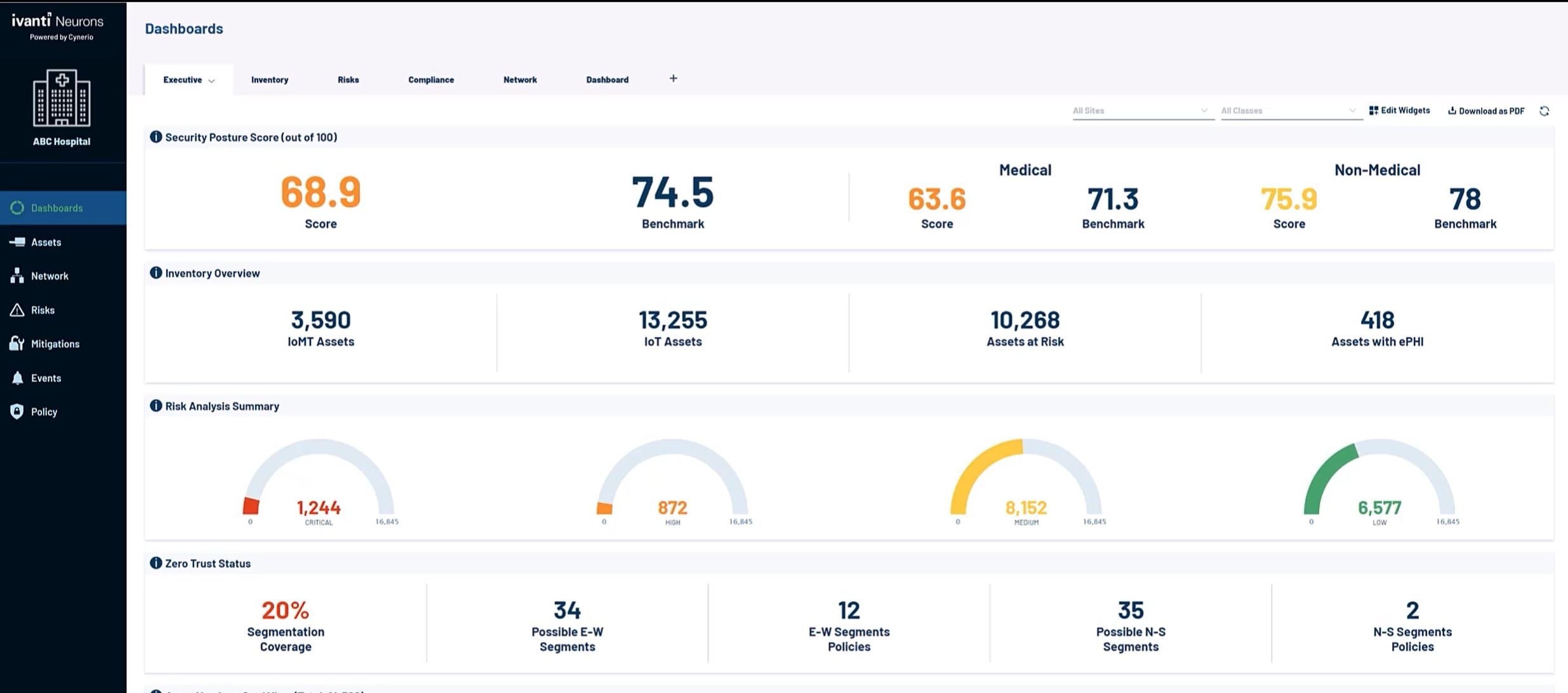 Malware and cyber-attacks to IT and medical devices puts both your hospital and patients at risk.
33% of CT machines use default passwords

40% of all connected medical devices run an unsupported OS

65% of hospitals have low confidence in asset visibility.
Discover, manage and secure your IoMT
Discover and classify all the IoMT devices on your network to safeguard your organisation against cyber-attacks.